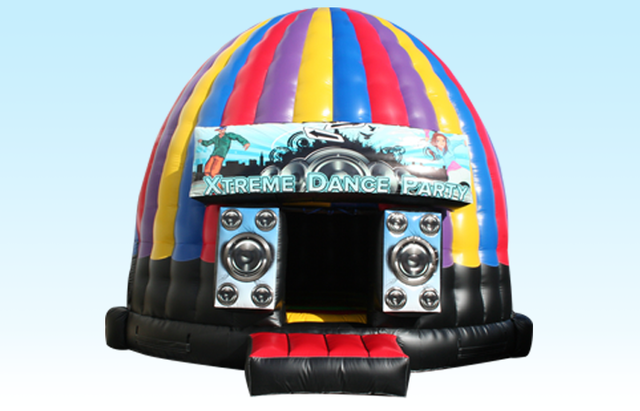 Disco Dance Dome
Actual Size: 20W x 24'D x 18'H
Setup Area: 23'W x 26'D x 18.5'H




Is it a bounce house or a dance party? YES! Booming sound system, party lights and windows that can be covered to block the light make the Dance Dome a top party rental. Jump, sing and dance with your friends in this all-ages bounce house.
Play your own music via Bluetooth.
Large 17 foot diameter floor for more room or more players.
Interior is over 17 feet high.
Use the door and window covers to make the interior dark.
Raquires 2 seperate outlets within 100'
10 kids or up to 4 Adults
"MUST HAVE 5' CLEAR PATH TO SET UP LOCATION OR ITS NOT GOING NO STEPS"
NO RAIN NO RAIN NO RAIN NO RAIN NO RAIN NO RAIN NO RAIN NO RAIN NO RAIN